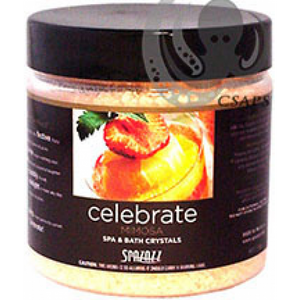 Immerse yourself in this festive fizzy delight of berries & juices. Nothing says cheers like freshly squeezed laughter and bubbly friends. Raise your spirits from sunrise to sunset. Celebrate!
Unit Size: 4oz
Fragrance: Mimosa / Celebrate
Liquid/Crystal: Crystal
If you have a question about this product or want to request a price, just fill out the form and we'll get you an answer in no time!