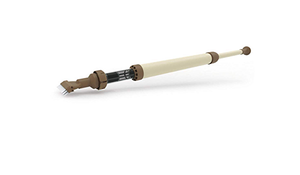 The ZEPHIRA manual spa vacuum is ideal for vacuuming spas. The manually-activated cleaner vacuums up debris into an easily-removable filter cage.  The transparent body around the filter cage allows one to see when it is full. It is also practical for small soft-wall above-ground pools that are
not equipped with any filtration system, or to remove small debris from traditional pools
If you have a question about this product or want to request a price, just fill out the form and we'll get you an answer in no time!