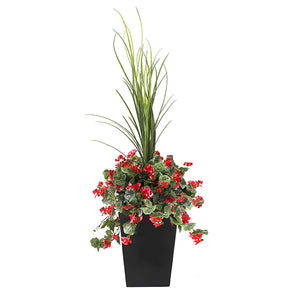 40'' outdoor Red Geranium floral arrangement in black plastic planter.
Pair your outdoor artificial plants with a bottle of sunblock spray to minimize fading.
If you have a question about this product or want to request a price, just fill out the form and we'll get you an answer in no time!