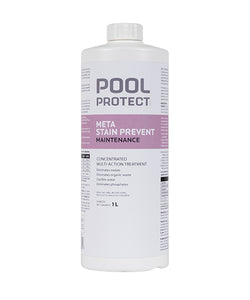 Concentrated Multi-Action Treatment
META STAIN PREVENT is a concentrated multi-action treatment for pool water. A single product that prevents and treats the most common water problems. META STAIN PREVENT is mainly used for removing metals and organic waste in pool water. Use in conjunction with a shock treatment to activate the clarifier.
If you have a question about this product or want to request a price, just fill out the form and we'll get you an answer in no time!