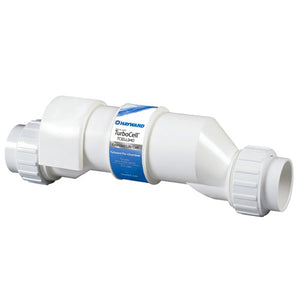 EXPERT LINE products are only available through your local pool professional.
TurboCell® Extended Life Salt Chlorination Cells automatically convert pool salt into chlorine while providing in-ground pools with consistent sanitization. Experience the luxurious, silky soft water that won't irritate eyes, dry out skin or cause fabrics to fade.
Features & Benefits:
For new or existing in-ground pools up to 40,000 gallons
For use with AquaRite® 900 Salt Chlorination System and compatible with Omni® automation systems
TurboCell Extended Life Salt Cell: Will produce 25% more chlorine over its lifetime.
Includes a 15-ft. cord
3 year warranty when sold from a Totally Hayward® professional
If you have a question about this product or want to request a price, just fill out the form and we'll get you an answer in no time!